Make a New Year's resolution NOT to make this a catch phrase!
Despite most of our efforts to continually evolve our performance management systems, the 'annual' performance review hasn't quite disappeared yet. A recent WorldatWork investigation of practices like ratingless reviews and crowdsourced feedback, confirmed (in spite of all the conversation) these new techniques are being used by only a fraction of large organizations.
If the more traditional performance appraisal still rules, then what has changed? In our work, we are seeing an increasing demand for more frequent conversations. Conversations directed toward coaching for performance make sense for many reasons. First and foremost, your role as a manager is to get results through others. When there is poor performance in the team, it's most often the result of weak leadership. Or if looking at the glass being half full – when your employees are successful – you will be seen as a strong and effective leader!
Becoming an effective coaching manager is achievable. Create a coaching mindset by continuously asking:
Are objectives realistic and ambitious? (Clarify)
Is there potential to do better? (Improve)
What can I do as a leader to create an environment in which people are engaged and motivated to be successful? (Support)
We have created simple guidelines to help get you into the coaching mindset. Set up recurring meetings with your team and prepare to discuss three topics: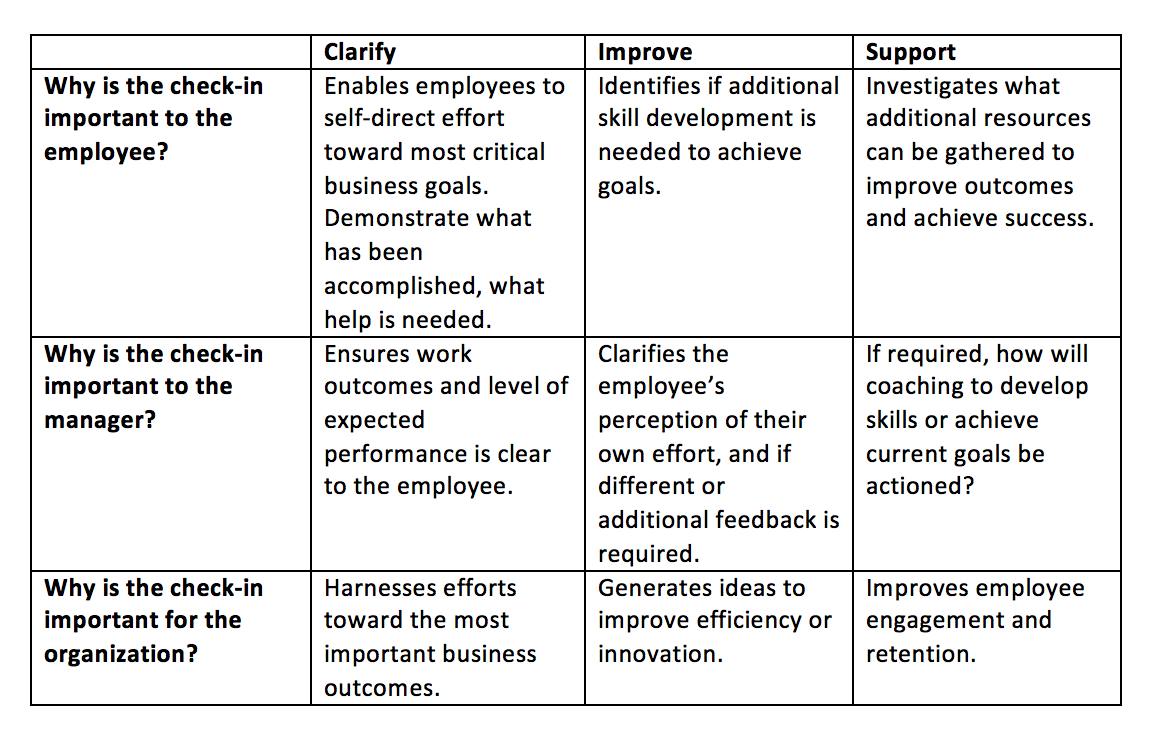 Whether the coaching session has been on the calendar for months or arises spontaneously, remember people want your feedback. More frequent is better than less and most importantly, the effectiveness is contingent on a strong and trusting manager-employee relationship.
About Dean
Dean Fulford is a senior human resources leader with experience in all aspects of HR vision, strategy and implementation, applying his background to many facets of the businesses he's worked with. He has done consulting in organization development and effectiveness, performance consulting and process improvement in both small and large organizations, and bringing solutions that provide immediate impact while enabling sustained organizational impact.
Dean has led the implementation of operations review practices in HR departments, bringing a unique skill set and approach to human resources leadership driving pragmatic, metrics-driven solutions. He is also a certified human resource leader (CHRL) and licensed professional engineer. He specializes in HR strategy, employee engagement to drive effective operational processes and talent management. For more information, get in touch with Dean.
This article was published more than 1 year ago. Some information may no longer be current.