Trusted by
Leading organizations and executives to make a lasting impact on performance
"The Stratford team are exceptional and bring a can-do attitude to every project. Over the years we have worked with Stratford on IT, human resources, strategic and project planning. Each time we have achieved the results we needed, and our organization is better off as a result. We would recommend Stratford without hesitation to not-for-profits, private companies and public sector clients. Undoubtedly, we will send out the 'bat signal' to them again and we know they'll respond with their very best.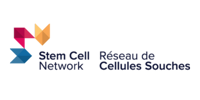 Cate Murray
President & CEO
Unique Pricing for
Your Unique Needs
Our prices & solutions are as unique as your business and your needs. We offer a variety of delivery models to help you achieve results. Book a consultation to see if we're the right fit for you.

Project Engagements
Defeat time & accelerate results
For busy executives looking to deliver on specific programs and initiatives that drive business outcomes. Our team of trusted experts will help you every step of the way, so you can focus on what's important - running your business.
We offer project-based consulting across all of our service offerings.

Virtual Departments
Build your team's capabilities
For busy executives of scaling and growing organizations, Stratford's Virtual department services help simplify your operations, increase your expertise, and support your evolving business needs. Save on corporate overhead and scale your business with dedicated support.
Virtual department services include:
HR

Intellectual Property

Total Rewards

Interim Assignments
Cover for times of transition
For busy executives of organizations experiencing a temporary transition or skills gap in their departments, Stratford's interim services help maintain and grow your operations, increase your expertise, and support your evolving business needs.
Interim services include mid-to-senior level roles such as:
CxO & Executive Director

HR

Finance
"We consider Stratford Group a valued and trusted partner. The work they've done assessing our Total Rewards programs and reviewing our CEO performance and executive compensation have been exemplary – comprehensive, thoughtful and containing workable recommendations and a practical approach to implementing. Best of all is how they work: they listen, adjust, and create a real partnership with us. I would highly recommend them to any organization looking for strategic advice or support."
Andrew Pateman
VP, People, Culture & Performance
You don't have to be a Fortune 500 company to get the world-class consulting services you need
You are a senior executive looking to improve your organization's performance, but you need more time, deeper expertise and hands-on support to make it happen.
Continuing without support means you could be delaying progress, impacting company and team performance, losing out on opportunities and jeopardizing customer relationships.
Our team offers quick wins as well as long-term support to help you achieve the desired results on a timeline that fits your needs.
"Stratford ensured that our innovation and technology are protected and that nothing is missed. We know that we are in good hands."
Ricky Tjandra
Director of Research
FAQs
Here are a few of the most common questions we get about how we price our services. If you have any questions, please reach out, we would be happy to get you the answers you need.
How much do your services cost?
Our services are customized to the individual organization and based on the scope of work to be performed, so it's difficult for us to give a general estimate without knowing your needs. We encourage you to reach out, and we'd be happy to provide you with an estimate based on the services you're looking for and the goal you're looking to achieve.
How do you bill?
Our billing is dependent on your engagement type (project, virtual, or interim) and the service delivered. For example, our project-based engagements are billed differently than our virtual engagements. We work with you and your finance team early in the process to ensure you're getting the bill when it's appropriate for you and your organization.
Do you bill on time or by the project?
We typically bill by project or engagement. This allows us to stay committed to delivering you value, not punching a time clock.
How will Stratford's performance be measured?
We are committed to delivering value and results. From the outset, we work with you to understand your needs and your objectives and together define what success looks like. This all happens in the proposal stage, so before you even spend a cent, you will understand exactly what will be developed, delivered, implemented and measured. As part of our operating rhythms with you, we establish regular check-ins and milestones throughout our engagement to ensure you are getting the value and seeing the results. We consider ourselves a part of your team, so your success is our success.
Who will be working on my engagement?
One of the benefits of working with Stratford Group is that you have access to a full team of experienced executives from a number of business areas. Your project team or virtual department is clearly defined before work starts, but should your needs change as your organization evolves, we have the expertise and experience to flex with you.
How do I pay?
We have a number of payment methods available. We accept etransfer, wires, and ACH direct deposits. Credit cards may be accepted but with an additional fee.
I'm unclear on how consultants can help. Can't I do this in-house?
Sure, you can, but at what cost? Many of our clients choose to leverage consultants so that they can maximize their time, effort and budgets to make progress on initiatives that will drive results. Consultants bring in an outside perspective that can overcome internal blindness and can drive a project or initiative forward while you continue to focus on what matters most - running the business.
YOU NEED TO SHOW RESULTS.
WE CAN HELP YOU ACHIEVE THEM.