Care

more than is necessary

Connect

so that trust can be seen in your eyes

Collaborate

so intently we become one seamless, integrated team

Contribute

with an abundance of generosity

Celebrate

with purpose and passion
Empower & Enable

Better

Company Performance

We excel at helping organizations go from struggling with poor perforamance and lack of progress to meeting objectives and achieving results.

Poor Results or
Lack of Progress
It's a struggle to make an impact on your organization when your attention is divided, and you need more time and resources.

With Stratford's Help

Meet Objectives &
Achieve Results
Our customized services and hands-on support help you focus and make progress on what matters most to
drive business outcomes.
We are bringing expertise and hands-on support to open-minded leaders looking to achieve results and build enduring capabilities for their organizations.
Whether it's small and medium-sized businesses, not-for-profit organizations or public entities, we lean in and deliver customized solutions that realize value, achieve results and build enduring capabilities.
Founded in Experience
At Stratford Group, our purpose is to contribute to the prosperity and vibrancy of the communities we touch through the clients we serve. This mission has been at the heart of our organization since its founding in 2008.
Did you ever find yourself wishing that you had a team of experienced executives to help you lead your company through rapid growth and improvements? I know from experience leading a multimillion-dollar company through rapid growth, acquisitions, and an IPO how difficult it can be to manage a successful business while trying to stay ahead of the competition.

That's why I created Stratford Group—to provide strategic and operational guidance to busy executives like yourself and help them reach the next level. Our team is comprised of exceptional executives with expertise in all areas of business who work together to provide tailored solutions that allow clients to realize value, achieve results, and build enduring capabilities.

We would love to discuss how we can help you create an organization that propels your success and contributes to the prosperity and vibrancy of your organization, your teams and your community.
Jim Roche
President & CEO, Stratford Group
Trusted by
Leading organizations and executives to make a lasting impact on performance
Awards & Recognition
Our greatest award is the success of our clients.

Trusted By Over 500 Organizations
Many clients engage with us year after year in various services and engagements. They rely on us as a trusted advisor for their continued business success.

Award Winning People & Culture Services
From leadership development to coaching, to total rewards, to HR Strategy our People & Culture team is well recognized for exceptional service and delivery quality.

World Leading IP Agency & Strategists
Our Intellectual Property team has been recognized around the world as a leading IP agency and has several individually recognized IP strategy experts.
"The Stratford team are exceptional and bring a can-do attitude to every project. Over the years we have worked with Stratford on IT, human resources, strategic and project planning. Each time we have achieved the results we needed, and our organization is better off as a result. We would recommend Stratford without hesitation to not-for-profits, private companies and public sector clients. Undoubtedly, we will send out the 'bat signal' to them again and we know they'll respond with their very best.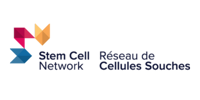 Cate Murray
President CEO
Meet Our Team
Your team of trusted advisors to help you reach your goals and exceed expectations.
Executive Team
Corporate Team
Management Consulting Team
People & Culture Team
Intellectual Property Team
What Is It Like Working at Stratford?
After almost 10 years working at Stratford, the culture, the team, the variety of the work, and the ability to have a positive impact with so many organizations continues to make it a fun and enriching role. I can't think of anywhere else I would want to work!
Mike D'Amico
People & Culture
The best part about working at Stratford is the opportunity to continually improve! We work with such a skilled group, challenging each other to build on our experiences, practices, new knowledge and market awareness. We are able to learn and flex our creative muscles every day.
Dean Fulford
People & Culture
Working at Stratford Group is not just a job; it's an exhilarating journey where passion, innovation, and collaboration come together to create extraordinary achievements. Each day, we are empowered to push boundaries, explore new horizons, and make a lasting impact with clients that care about People and Culture. Stratford Group is not just a workplace; it's a vibrant community of practitioners that fosters growth, embraces the diversity of thoughts and ideals, and what to make a difference in the community we serve.
Pierre Côté
People & Culture
We're

Better

Together
We're always striving to be better, and that means creating a team of diverse, community-minded individuals to help us get there. Does this sound like you?
YOU NEED TO SHOW RESULTS.
WE CAN HELP YOU ACHIEVE THEM.